$

999.00
ViQure DepiMini – 808nm Diode Laser Machine for Home & Spa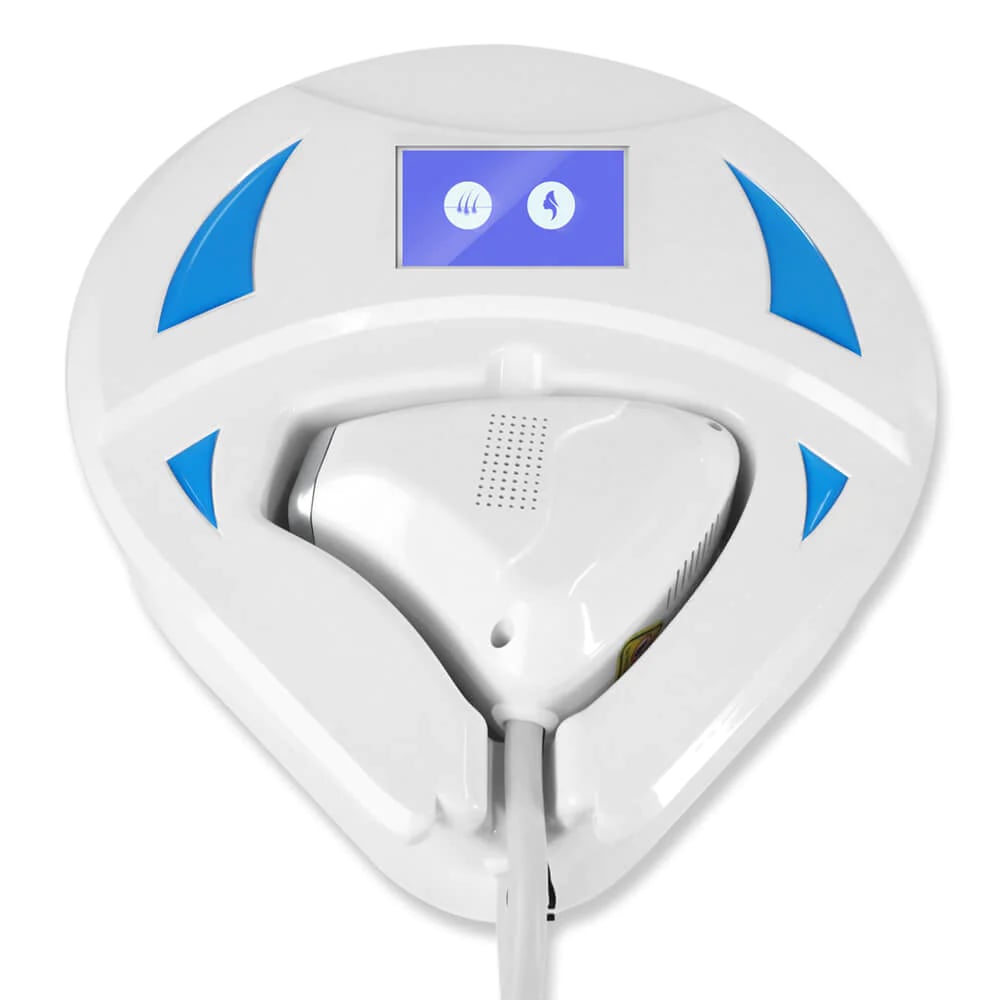 Revolutionize your hair removal routine with our state-of-the-art technology that combines efficiency, convenience, and professional-grade results, all in the comfort of your own home or salon.
Engineered with precision and crafted with care, our 808nm Professional Diode Laser Removal System is the epitome of cutting-edge innovation. This powerful device utilizes advanced diode laser technology to target and eliminate unwanted hair from various areas of your body. This leaves your skin flawlessly smooth and radiant.
Here's why our 808nm Professional Diode Laser Removal System stands out from the crowd:
Unparalleled Efficiency
Equipped with a high-performance 808nm wavelength, our laser system delivers exceptional hair removal results. It effectively targets the hair follicles beneath the skin, inhibiting their growth and ensuring long-lasting smoothness.
Precision and Safety
Our device is designed for precision. The built-in skin contact sensor ensures accurate treatment by activating the laser only when in contact with the skin, providing maximum safety and peace of mind.
Customizable Settings
We understand that each individual has unique hair removal needs. That's why our 808nm Professional Diode Laser Removal System offers adjustable intensity levels. This allows you to personalize your treatment based on your skin type, hair color, and desired results.
Versatile Application
Whether you're a professional salon owner or a beauty enthusiast, our laser removal system caters to all. Its ergonomic design and user-friendly interface make it equally suitable for home use or professional salons, ensuring effortless operation and outstanding performance every time.
Cost-Effective Solution
Tired of spending a fortune on regular salon visits for hair removal? Our 808nm Professional Diode Laser Removal System provides a cost-effective alternative that pays for itself in no time. Say goodbye to expensive waxing sessions and hello to long-term savings!
Endless Benefits
Experience the freedom of smooth skin all year round! By investing in our laser removal system, you'll enjoy the convenience of hair removal whenever you want, without scheduling appointments or dealing with the inconvenience of regrowth. Feel confident and empowered with beautifully silky skin at your fingertips.
Don't just take our word for it – our 808nm Professional Diode Laser Removal System has garnered rave reviews from experts in the beauty industry, attesting to its exceptional performance and undeniable quality.
Make a wise investment in your beauty regimen with the 808nm Professional Diode Laser Removal System. Embrace the convenience of at-home or salon use, and achieve professional-grade hair removal results effortlessly. Trust in our advanced technology and unlock the next level of confidence and radiance!
Order now and discover the wonders of a smooth, hair-free future with the 808nm Professional Diode Laser Removal System. Say goodbye to unwanted hair and hello to flawless beauty today!